Dr. Bubbles start off as a young chap in NW Calgary, with a dream to bring the bubbly back to your party one day at a time. He ponder over his hypothesis on how this could be done and he had is eureka moment in 2002 when he created and canned his first procedure 'Damn Good Beer' which in the Beer Medical world is also referred to as Mountain Crest Classic Lager, since then Dr. Bubbles has been on a mission to enlighten the patients of Alberta of an alternative to the mediocrity of beers out there. His patients (customer) now know about this high quality lager and are helping spread the word, so join him in the cause and help spread the cause on FACEBOOK, TWITTER, and of course to your friends and family.
Dr. Bubbles also understands that there is no better way to spread his message than through beautiful and intelligent misses, the type that nurture and bring a smile to everyone's faces.  So please ask your friends to dawn their lady outfits and to join us in the cause by submitting their pictures and they may appear in the next BPSA ( Beer Public Service Announcement).
Meet the misses, meet our patients and join the cause.
Miss Sun
Miss Sun had been a few previous mission to help men with their beverage of choice, when she met Dr.Bubbles enjoying some Sun and Salsa, and after eating some extra spicy Salsa she tried a Damn Good Beer, which quenched her thirst and decided she must join to spread the word to the world.
Miss Hollywood
Miss Hollywood had been practicing medicine at a particular mansion in the Hollywood Hill's when she meet Dr. Bubbles at a certain costume party.

Miss Hollywood tried Damn Good Beer, with an exclamation point, decided that she must join to spread the word, becoming our Head Nurse to spread the cause.
Miss Pong
Miss Pong was playing in the finals of Beer Pong Internationals against Dr. Bubbles, where Dr. Bubbles was able to score a point.
What Miss Pong didn't know was the beer was Damn Good Beer, after her first sip she was overwhelmed with taste and flavour, she quit the game and joined the team to spread the word of Damn Good Beer.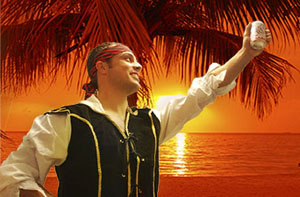 Pirate Boy
This poor chap was left behind on a island with nothing but a bland beer, which her refuse to drink. When he would repeat was Damn Good Beer, Damn Good Beer. He was delivered to Dr. Bubbles where he is now enjoying a cold Mountain Crest Classic Lager, but refuses to leave if you are one of his mates please remember the golden beer rule - no man left behind.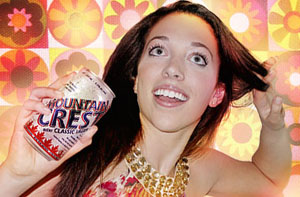 Party Girl
This precious party girl ended up in our ER after a night of enjoying some other BEvERageS but weren't satisfying her tastes buds and leaving her purse empty, 3 cc's of Damn Good Beer and she was fully recovered and could enjoy her evening.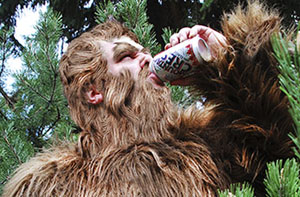 Hairy Man
This gigantic creature finally broke free and ran down a mountain top after years of drink so-so beers was reminded with one can of Mountain Crest what beer should taste like. Notably - this man needed special damn good flip flops as he has really big feet, we were able to get them at a local liquor store with a specially mark case of Damn Good Beer.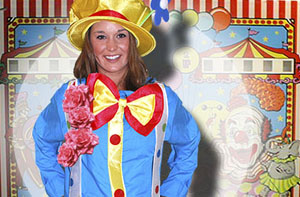 Clowny
After one too many flame eating incidents this cute little clown quit her job and is now enjoying a damn good beer.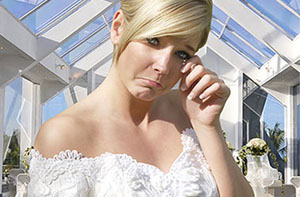 Bridezilla
This gorgeous bride ran all the way from the alter for a Damn Good Beer before she got married, as she was moving to BC where she can't get Damn Good Beer because Mountain Crest Classic Lager is exclusive to Alberta.